20 best NFL players from Big 12 schools
Ranking the 20 best NFL players from Big 12 schools, including Super Bowl MVP Von Miller and future Hall of Fame running back Adrian Peterson.
The Big 12 has fallen off the pace when it comes to churning out NFL players in recent years, but much of that can be attributed to conference realignment with Nebraska, Colorado, Texas A&M and Missouri leaving.
Those four schools were replaced with TCU and West Virginia, so that's one way to explain the numbers. The other is the result of the struggling Texas Longhorns who didn't have a player drafted in the 2014 NFL Draft, the first time that's happened for the powerhouse program in 77 years.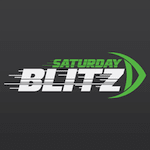 Want your voice heard? Join the Saturday Blitz team!
Write for us!
Despite the Big 12 being in a state of flux, it's still able to able to claim some of the best players in the NFL, including reigning Super Bowl MVP Von Miller and Adrian Peterson who is one of the best running backs in NFL history.
This list is a ranking of the 20 best NFL players from Big 12 schools but I wanted to give an honorable mention to two more players. Sam Koch is an All-Pro punter out of Nebraska and Dan Bailey is an All-Pro out of Oklahoma State. Specialists don't get much love, but they deserve an honorable mention on this list of the best NFL players from the Big 12.
Oklahoma led the way with five former Sooners on the list with Kansas State, Texas A&M and Nebraska in a three-way tie for second. Shockingly, Texas and Kansas each placed two on the list with Missouri and TCU each getting one player named.
Oklahoma Sooners – 5
Kansas State Wildcats – 3
Texas A&M Aggies – 3
Nebraska Cornhuskers – 3
Texas Longhorns – 2
Kansas Jayhawks – 2
Missouri Tigers – 1
TCU Horned Frogs – 1
So without further ado, here are the 20 best NFL players from Big 12 schools. After reading through the list, leave your thoughts and reactions in the comments section and continue the conversation on our social media accounts as well.
<!—pageview_candidate—>